Want a Puppy?
Our breeder referral members are highly respected members of the Bulldog Club of America.  Therefore you can rest assured you will find a reputable breeder within this site. Careful selection of your breeder will ensure you will bring home a healthy, well adjusted new member to your family.
About Bulldogs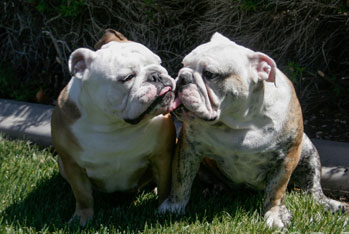 These pages provide information and places to obtain the information needed to make intelligent decisions about Bulldogs. Before you bring a dog into your home or breed your dog you should have a basic familiarity with the Standard for the Breed and the information contained on this site.
Fun Zone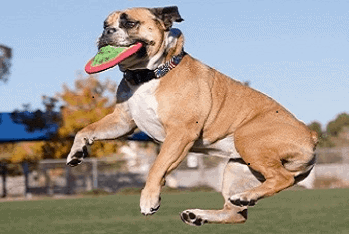 Looking for opportunities to have fun with your Bulldog? AKC events like Trick Dog, Agility, Conformation, Obedience and Rally are just a few we can help with! Because it is always more fun teaching your dog to love events like skateboarding, barn hunt, lure coursing and dock diving.

2020 BCA National Specialty
Beach Bullies in Paradise – November 22nd -28th, 2020
Breeder Spotlight
Contact Information
Karen Bidleman / Zen's Bulldogs
Email
Phone: 541-882-5909
Services
Puppies Occasionally
Adults Occasionally
Stud Services Available

Background
Conducts Health Testing
AKC Breeder of Merit
Club: Southwest Oregon Bulldog Club

Performance Spotlight
Pat Bentz:  "Lov'in these courses by Judge Ross Johnson!!
Lulu had another clean run!!! Rock it Girl!!!"