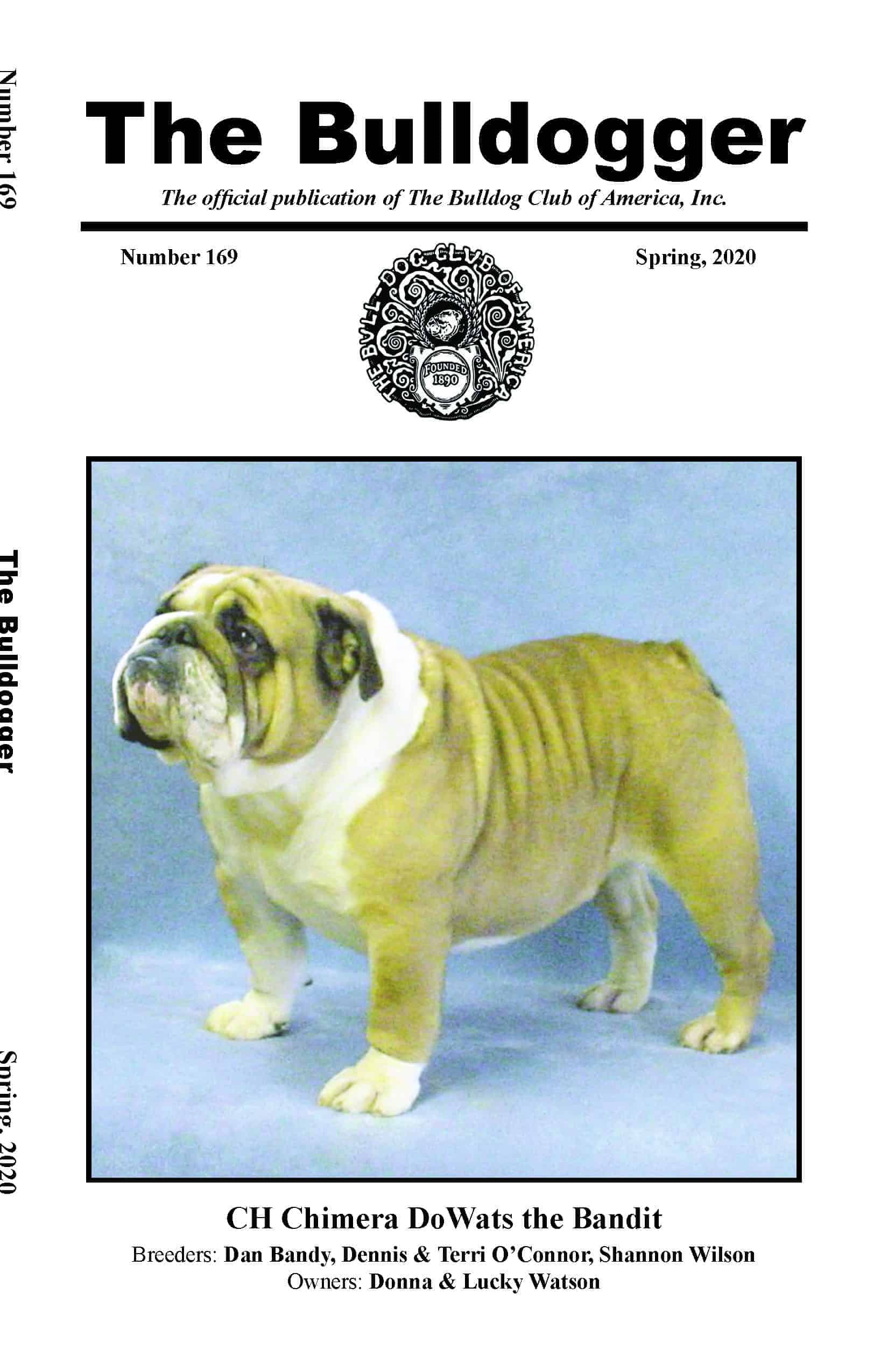 Inside Each Issue
National Officers, Committees

New Champions, Titles, Photos

Commercial Advertisements

Reports from all 8 divisions.

BCA's Specialty and Events Calendar

Message from the President
The Bulldogger
The Bulldogger is the Club's  Premier Publication.  This  journal is published triannually for members and subscribers of the Bulldog Club of America.  The purpose of this journal is to further interest in the Bulldog breed, and to give recognition to individuals and events of interest.
Every Bulldog Club of America member receives The Bulldogger in the mail.  It is also mailed to all licensed Bulldog judges as an educational tool.
Bulldogger Copy DEADLINES!
February 1, May 1, September 1.
Each Issue goes out 2 months after deadline.
Editor Emeritus:
Ray Knudson
Advisory Board:
Robert Newcomb
Link Newcomb
Senior Copy Editor:
Cathy Eke
Copy Editors:
Linda Young
Barb Morgan
Annette Nobles
Gail Harris
Michelle Muse
Staff:
Amelia Averill
Stacey Gann
Becky Krumwied
Elizabeth Hugo-Milam
Lauren Quatrocchi
Bea Page
Subscriptions:
Magda Dawson
Not a Bulldog Club of America Member?
Subscribe to The Bulldogger now!